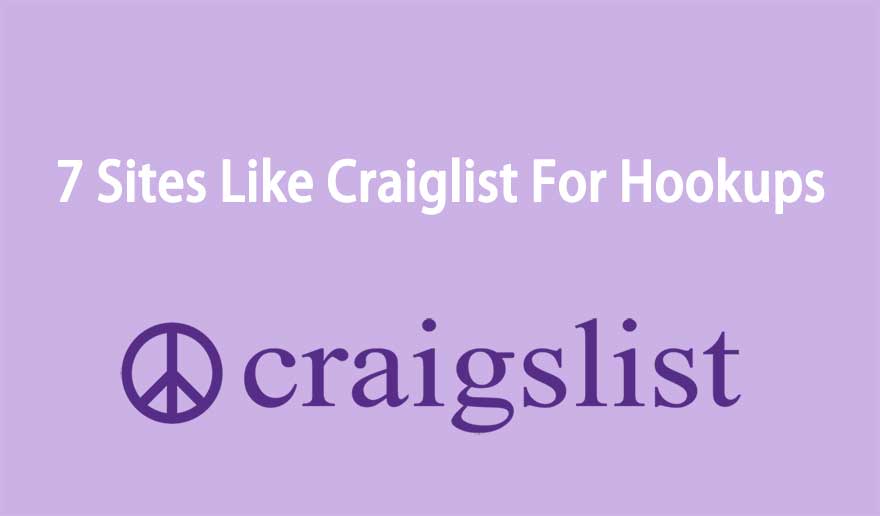 Back to 2018, when you ask people about their favorite personal ad sites, most of them will say Craiglist! Craigslist was considered the best personal sites for hookups. Now, Craigslist advertises and sells goods; you'll not see a personal ad section on the website. But other alternatives also offer great personals ads services like Craiglist Personals.
Due to the outdated interface of Craigslist and lack of personal advertisements, we list some best alternatives to Craigslist for personal ads and hookups
Craigslist Personals Alternatives:
Doublelist is an online personal ads website created for people that desire to connect in different ways. It is a Craigslist personal alternative dating service that allows users to meet people online.
The initial idea behind this site was to offer a temporary solution that enabled people to have fun and connect within a safe environment such that the void created by most other sites in this respect would be filled. By doing this, Doublelist got much more patronage than initially anticipated in its early days.
Even though Doublelist serves as a great alternative for craigslist personals, much is still left to be desired when compared to its predecessor – things such as restricted registrations that make prospective members unable to sign up. However, most of these restrictions are geographically based.
After creating an account with doublelist.com, you'll be able to view the personal ads of other members. You'll also be able to post your Doublelist personal ads, and view a list of your ads from your account.
You should begin by choosing your location and the nearest city to you. There are other additional features such as the "Sexual Education" section where users can learn more about sexual safety.
Although dating sites are created to help users find lasting connections in the digital world, some people want less formal, less polite ways to hook up. That might be why we've seen the rise of the hookup forums on Reddit.
In addition to providing a platform for various topics, Reddit hosts communities such as /r/r4r, a fairly wholesome place for viewing friendship and dating ads. This site is made up of personal ads for hooking up, finding love, or just getting a good friend. Just like the rest of Reddit, every listing and comment is free, so you'll not have to worry about getting charged to use this platform.
The main subreddit, R4R, has approximately eighty thousand users and about ten thousand daily visitors, so, your post will have a high chance of being viewed by someone, and you'll also be able to view others' posts.
Just as it is with other online dating sites, this method has its downfalls. Your listing will be up for only a day or so, and you're not allowed to spam personals. The other concern is that the main subreddit is international, so you might find it difficult to get someone local.
This is another personal ad site like Craigslist personals due to the uncanny similarity in the user-interface. Bedpage has various categories for users to choose from, but the main focus of Bedpage is on adult personal ads.
The biggest concern in this dating site is that the adult section is has a lot of sponsored ads, making it very hard to discern original postings from the sponsored ones. But despite this, Bedpage is the right fit for people that want to find personal ad sites similar to Craigslist.
The interface of this site is nice and modern, perhaps a tip they got from Craigslist which had an 80's look to it which though is easy to use, appears old sometimes.
Bedpage has a tedious registration stage; you're required to validate all your details to ensure that you're a real user. This site puts in strict measures to avoid fake users.
This site has been around for quite a while, probably longer than most other dating sites. Classifiedads.com still maintains its personals section, and it's getting better each day.
With the out pool of users from Craigslist personals, classifiedads.com seems to be the next destination for people that were directly involved with personals services because the site has confirmed credibility and a wider following.
This is an amazing alternative for Craigslist personals because they contain valid pictures for everyone who has put out a personals request. This means that you can access the physical properties of your prospective sexual/relationship partner before sending them a personal message. Additionally, there are a lot of such requests in almost all the cities.
Other Alternatives:
In the past, WhatsApp was the choice of the masses, with over 1 billion users. But today, due to their privacy concerns, millions are abandoning WhatsApp. Telegram is one of the top alternatives. Telegram is free and increasing in popularity.
Even though Telegram Group is among the most popular messaging services in the world, there are a lot of people who don't know what it's all about. The main functionality of Telegram is the same as most other messaging apps; users can message other Telegram users, create group conversations, call contacts, and send documents. If you want to seek casual encounters, FWB, One-night standard, or even a threesome partner, you can search for the related groups and post your personal ad in these groups.
AdultFriendFinder is one of the most well-known dating sites for quickly getting hookups, sexual encounters, and anything else related to sex. The various feed of matches, explicit photos, and stimulating calls-to-action that provide all kinds of sex makes is great for those that are looking for a good time.
With more than 80 million users worldwide, AdultFriendFinder is one of the largest adult casual dating sites. This dating platform helps users to get suitable sex partners through its features and functionality.
With this site, you can have all types of arrangements – from couple share, polygamy, fuck buddies, monogamy, and so on. It is almost like adult heaven for both singles and couples who wish to spice up their sex life. The site provides an avenue for its users to find casual hookups.