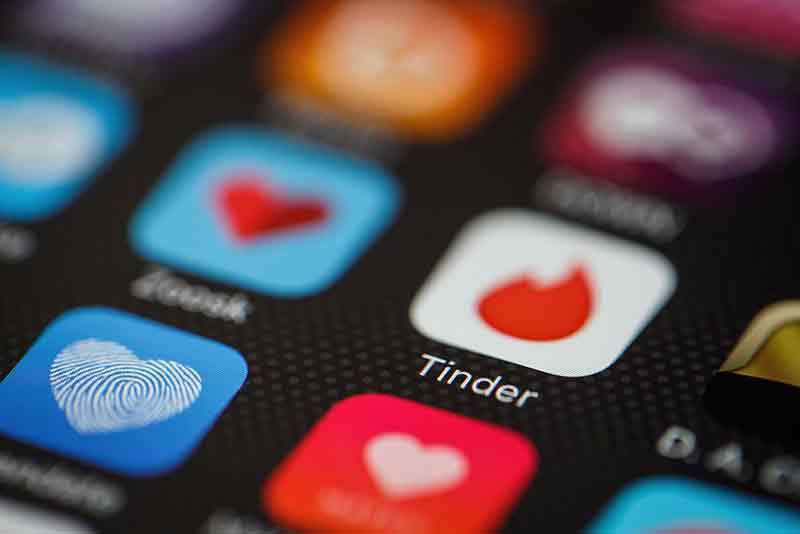 Not everyone is always looking for a serious relationship but asking someone to get laid in your local café at nine in the morning might not be the easiest, or most successful, way of going about it. Luckily, with the casual dating scene rapidly evolving online, there no exist many ways of getting in touch with people who are looking for the same thing as you. Whether you are an avid dating app user or have never swiped right before, you might be wondering which of these hundreds of sites are actually the best for hookups. Here are 8 of the best hookup apps to get laid in 2021.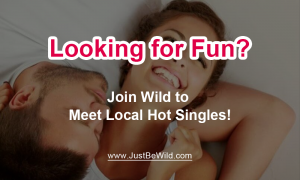 This is not a dating app for the boring, or anyone looking for anything less than a wild experience. It has become a popular dating app for people looking for casual hook-ups due to its straightforward functioning. Users are asked to make their intentions clear right from the start, so no time is lost browsing aimlessly through a list of profiles. Wild lets you upload pictures that are all verified for scammers and catfishes.
Available for any gender and sexual orientation, you can skip the lengthy personality questionnaire and get straight to the matching and messaging.
3Fun
3Fun matches you up with people who share your location and preferences. It is easy to use based on a like and dislike system and couples have the option of sharing accounts. The app is popular for the free access it provides to most of its features which will get you chatting with your matches in no time. It also offers a departure from more conventional dating sites by catering for more niche interests which offer a great opportunity to experiment within the casual dating scene.
With an ever-growing user base, 3Fun promises exactly what its name suggests – fun for you, your partner, and anyone else who catches your attention.
BeNaughty  
When getting started on BeNaughty, you won't just be signing up to the app but also to a more experimental dating style. It is specifically designed to find you a match for any type of hookup you can imagine. It is popular and safe to use as it ensures that all your personal information is kept private and protected. With millions of weekly users interested in anything from swinging to one-night stands, BeNaughty's free interface will ensure that you won't be having another boring Friday night this week.
Adult Friend Finder
AdultFriendFinder has a long-standing reputation in the online hookup scene, and this does not go unnoticed from its millions of users. Every single one of these accounts are looking for the same thing, so there is no need to maneuver around all those profiles looking for long-term love.
Apart from the site being easy to use, it is its teasingly explicit interface which stands out to set the tone of its casual dating style. With the huge variety of profiles on offer, it will be hard for you to leave the site without having found at least one other person who shares the expectations as you.
Tinder 
Tinder has become quite a household name in recent years, and quite rightly so. The app lets you search for a match from one of the largest members network across the world, all of which is based on your preferences and interests.
Nevertheless, this does come at a cost – Tinder is renowned for setting up married couples just as well as one-night stands. One way to filter through is to clearly state what you are looking for in your bio to optimize your chances of finding someone who is also looking for a casual hookup. As long as you are ready to face the competition, your options will be extensive with no added expenses.
Happn
Happn uses proximity as its main matching criteria. This is great news if you are looking for a spontaneous hookup since you won't have to drive for hours in the middle of the night to meet each other. The app connects you with the very people you might have walked by in the street or sat next to on the bus.
Although it caters for all types of dating, Happn's "I'm free to" feature seems to be specifically designed for those looking for an impromptu outing. It essentially lets you advertise a time and activity you might be available for, to which any other member in your nearby area can respond to. Otherwise, going along the more traditional route, you can like any profile of interest, wait for them to like you back, and then get that conversation started.
Hily
Casual dating can seem somewhat intimating or risky to many, that's why Hily pays special attention to its privacy and security. Every profile is passed through a thorough verification process to prevent any fake profiles and scammers from using its platform.
The app is relatively interactive as it continuously updates your matching preferences depending on your activity. Any stories you watch or comments you post is taken into consideration. This makes it easy to get in touch with users in a real-time manner and hence facilitates hook-ups by avoiding extensive messaging procedures.
Down
As long as you are down for it, Down will find a user to hook you up with. Keeping the app safe through Facebook account logins, getting in touch with someone requires them to like you back before revealing your profile. This has the advantage of providing the option of connecting you with your friends, but only if you wish to.
The site also lets you pick out what you are specifically looking for. When you find a profile that catches your attention, you have the option of choosing between "Down" or "Date". This ensures that any profile which then likes you back will be looking for the same thing as you. Although it has a smaller user base than other dating platforms, it has been around for a couple of years and amassed loyal members from across the world.
You May Like: