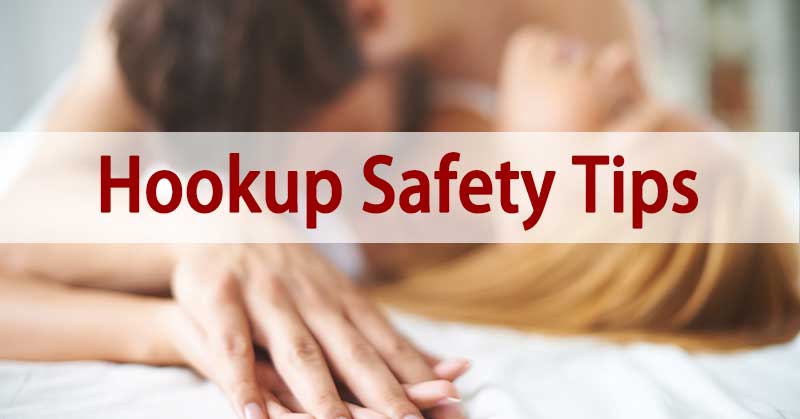 If you are new to the dating or hookup app scene, there are a few things you should know to not only improve your chances to meet someone but also do it safely.
Creating an attractive profile
The Pictures
When it comes to hookup apps, a good picture is truly worth a thousand words. Take the time to select a few good images for your profile. If you don't have any you love, recruit a friend to take some new ones. With a little planning and maybe even a good filter, you can have some great shots to use in your profile. There are a few other tips it is worth mentioning when selecting your pictures; there is actually a lot of science behind which pictures people prefer:
Ask someone else to choose your pics from the group you have selected. Why would you do that? You don't see yourself the same way others do and often overlook those little positive or negative things someone else may notice.
When selecting a picture, choose those that fill the frame. A pic with you filling most of the frame is a much better option than when the background takes up more real estate in the picture than you do.
According to researchers, the "Ugly Friend Effect" is real and makes you look more attractive in pictures. So if you decide to use a picture of you with friends, it may sound harsh, but pick one where you are with people less attractive than you. It really does make you look hotter.
There are many tutorials out there that can help you take a picture that accentuates your most attractive features. It will pay off in the results you see on the hookup app.
Be clear about what you are looking for in your bio
This is an essential aspect of your profile. You don't have to be graphically brutal and honest about what you are looking for. However, it is important to let people know what kind of match you are looking for, whether it is just some fun and a hookup of an actual relationship. Be clear, so you don't waste your time or others.
Do not disclose your personal information on your dating profile
This one is critical; you should never disclose personal information in your profile. This is very important for both women and men. Many people use an alias for their name, be honest about that and let people know you do it to be safe. If you are going to meet someone in person, it is good to let them know your real name before you meet.
Watch out for the Fake and Scam
There are a lot of people out there that prey on people on hookup apps. There are a few things that you can look out for to help weed out the fakes and scammers. The first is never ever send money to people you meet on the hookup app. The minute someone asks for money is when you should immediately block them. Take a close look at their picture; you would be surprised at how easy it is to pick out fake photos in a profile.
How to Avoid blackmail
While sending nudes may seem like a common occurrence, it can also set you up for blackmail. Do not send nudes to the people you meet on the hookup app; especially she/he knows your personal information. Even if you have not shared your personal information, it is relatively easy to find if they have a few pieces of info. about you in today's digital world.
Staying safe when you finally meet
There are a few critical things to keep in mind to keep yourself safe and healthy if you decide to meet and hook up with someone in real life.
Use protection and have safe sex – An STD is the last thing you want out of an online hookup.
Personal safety – Let friends know when you are meeting someone in person and let the person you are meeting know your friends know where you are. When first meeting, choose somewhere public and safe to ensure the person you think you are meeting is who they said they are.
Confirm she/he is over 18 years old. You can ask, but it pays to confirm this if you have any question or even if you don't.
You May Like: