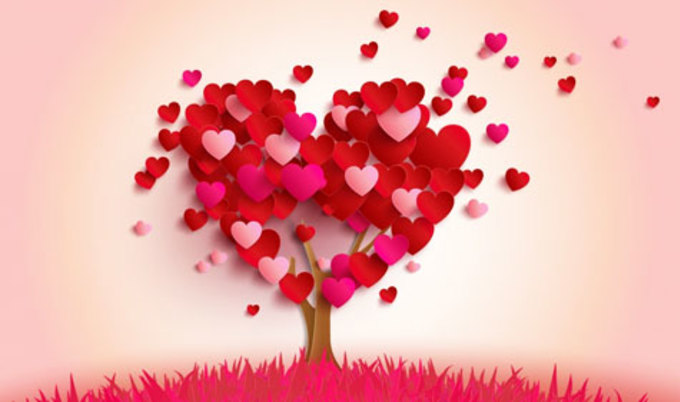 Online dating may seem like a scary concept to those who have never tried it before. But it can be a blessing when trying to find a suitable person for yourself to go out on a date with. Online dating gives you access to hundreds or even thousands of potential candidates for you to date in your area. You just need to know the best ways in which you can increase your chances of success through an online dating website or app. Otherwise, you may miss the opportunity to date someone who could be a perfect match for you. Below are the top 10 dating tips to help you succeed in online dating.
1) An Interesting Greeting – When you greet somebody, you might normally say "Hello" or "Hi," whether it's in-person or in a text or email. You have to imagine that members of an online dating website are probably used to getting first-time messages which start with "Hello" or "Hi." These messages get repetitive after a while and they don't really make the person stand out from the rest.
2) Be Honest – It may seem tempting to lie in your dating profile or to other members of a dating website, but don't. If you are truly looking to have a serious relationship with somebody, you must be honest with them from the get-go. Otherwise, they're bound to find out the truth eventually after you two have already gotten close. This will just complicate things more and possibly ruin the relationship.
3) Smile Often – There is a reason why depressed and unhappy people have trouble getting dates. It is because they are always frowning and looking sad. If you go out with a date looking that way, then they won't ever want to have a second date with you. That is why you have to smile as often as possible. You should also smile for all your photographs too. This will allow potential matches to see that you are a happy and loveable person.
4) Full Body Photograph – Most online dating profiles only contain photographs of people's faces. For those interested in body type, you'll want to see a full-body photograph of the person or else you may be surprised when you meet them in person and they are 300 pounds. Also, be sure to use a full-body photograph of yourself as well. That way, there are no misunderstandings about the appearance of either one of you.
5) Adventurous Photographs – It's easy to take pictures of yourself near your computer or in your house. But do they really make you look fun and exciting? If you want to attract a good match, then you need to show them that you are fun to be with. Any photographs where you're outside somewhere being active will do, like playing sports or walking on the beach.
6) Use Recent Photographs – Do not upload 10-year-old photographs of yourself to your online dating profile. You might look completely different now or at least have more wrinkles than you did before. To give your potential matches a realistic vision of what you look like in the present, you should always publish recent photographs of yourself that are no older than 2 years.
7) Nothing Sexual – Remember that online dating is different than hooking up for sex. If you start posting sexually oriented comments to other members or in your profile description, then you will eliminate the chances of any respectable member from contacting you. So, just avoid the sex talk and act like you're actually interested in dating.
8) Respond Quickly – When you receive a message from another online dating member, be sure to respond as quickly as possible. It will show them that you're actually interested and eager to want to communicate with them. Otherwise, if you wait more than a day to respond, then the person will probably think that you're not interested in them. As a result, they'll go on to somebody else and forget all about you.
9) Log on Daily – Online dating websites will often track how often you log into your account. It may even tell other members when the last time you logged in was. If you only log in once a week or once a month, then your dating profile will no longer be considered active. Instead, try to log in once per day to check your email or just browse profiles. This will ensure that your profile stays active.
10) Chat at Night – Most eligible bachelors or bachelorettes will be working during the daytime hours. That is why the best time to communicate with a potential match is at nighttime. That way, you two have more time to actually have a live chat conversation rather than a few back and forth emails. Your online dating website may have a chat feature available but if not, just use Skype.