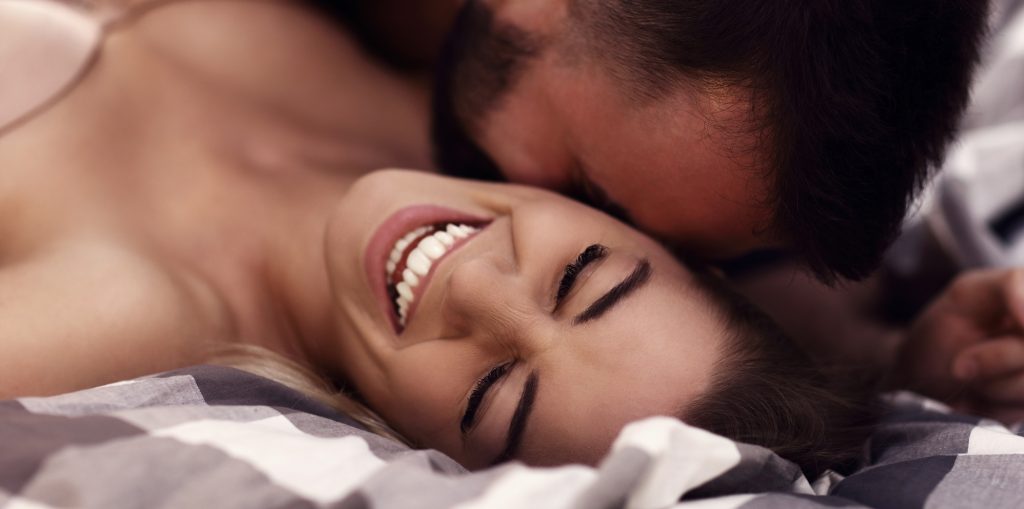 Has your sex life fallen into a rut?
If so, don't despair. With the right tricks and strategies, you'll be back to having the best sex of your life. For this reason, let's take a look at five of the best ways to spice up your sex life and bring the fun back to your bedroom.
Buy Toys
Want to really make it steamy in the bedroom? It's time to invest in some toys. Studies show that consumers who play with gadgets have more fun in their sex lives.
Keep in mind that you don't want to just buy toys for you. Both partners should find a toy that works for them. Not only does this bring a little flavor to your bedroom, but it also helps the two of you have great sex—even when one isn't in the mood.
Role Play
Part of the reason your sex life has become boring is that you're having sex with the same person over and over. For this reason, consider role-playing. Role-playing offers you and your spouse a way to adopt different identities and live out unrealized fantasies.
This can help the two of you break away from your traditional routine and start bringing some of that passion back into your love life.
The beauty of role-play is that it has great possibility. With the right costumes and attitude, you and your partner can be anything you want.
Invite Someone Else
You may find that inviting over a guest is the best way to reinvigorate your love life. Of course, the idea of a threesome is sensitive, so you want to make sure that you bring it up delicately with your partner. Even if the idea takes a bit of coaxing, you and your partner may end up loving having an extra set of hands (and parts) in the bedroom.
With the right threesome, you and your partner will be able to break out of your traditional routines and live out some of your deepest fantasies. What's more, threesomes give couples great variability. While it's certainly okay for all three to join in on the fun, some couples find it just as exciting to watch their partner have sex with another individual. In the end, the decision is one best left to you and your partner.
Be careful, however, to make sure you choose someone you trust and someone you and your partner both feel comfortable with. This point is key to having a good time. With the wrong person, you could actually end up hurting your love life, so make sure to keep this in mind.
Create a Sexy Playlist
Sometimes you don't need to go all out to fix your love life. In fact, the remedy to boring sex is oftentimes right under our noses. For this reason, consider creating a sexy playlist. If you've never had sex with music before, you may find the experience stimulating—and your partner will likely feel the same way.
When you build your playlist, make sure to load it with tunes that both you and your partner can throw down to. Try to add variety as well. While slow pieces are nice and can help you get in the mood, you may want something more energetic for when the going gets wild.
Act Out the Karma Sutra
If your love life isn't what you want it to be, ask yourself the following question, "Does my love life have variability?"
In other words, how often do you mix it up during sex? If you are only having sex one way and at certain times, it's only natural that you and your partner will get bored. One of the keys to having great sex is to continually find ways to keep things as fresh, interesting, and exciting as possible.
For this reason, don't be afraid to try out new positions. Exploring these positions can help you and your partner learn and grow with each other sexually. While you might not like every position, you will eventually grow to find new and exciting ways to get it on in the bedroom.
If you've had a tough time keeping interested in the bedroom, consider trying one or two new positions a week with your partner. In doing so, you will grow your sexual repertoire and become even more intimate with your partner's body.
The Bottom Line
By following the tips above, you will be one step closer to getting your sex life back where it needs to be. If your love life is lacking, it's time to take creative action to spice things up in your bedroom.
With this in mind, use this guide as your ultimate starting point for bringing life and fun back to your sex life!