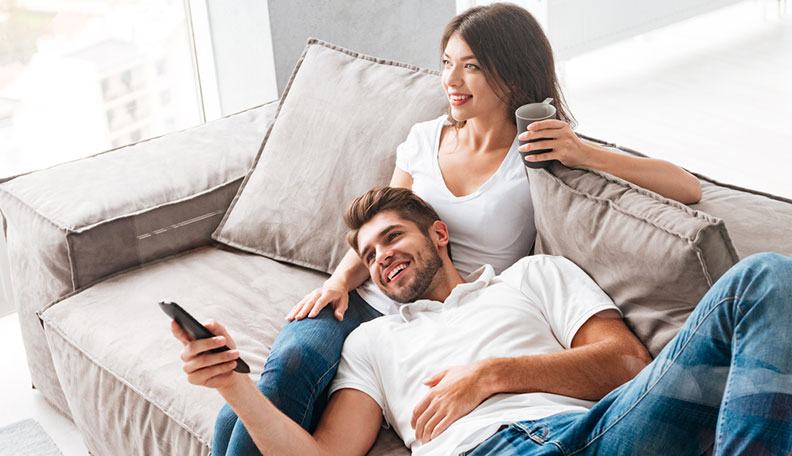 There used to be two types of relationships in this world. There was the relationship you had with friends and the one you had with your romantic partner. However, thanks to the sexual revolution, another type of relationship has been added to the list. This is called "friends with benefits" and it describes two people who are just friends but are still open to having casual sex with one another for fun. The only question is, how do you find a friend who is interested in having sex with no strings attached? This is where most people have trouble getting started.
Dating and Hookup Apps
In the age of mobile technology and the internet, finding a friend who is interested in casual sex is not that hard. There are plenty of "hookup" dating apps devoted to this very thing. One good example of this is the mobile app called "OkCupid." There have been numerous success stories from users of this app who have been able to arrange "friends with benefits" relationships. Some members are even doing this with more than one person. These apps make it easy to find people who are open to these types of relationships. They will usually indicate this on their profile page. That way, you don't have to ask anyone if they're open to it because you'll already have your answer. This saves you a lot of embarrassment.
Ask Your Platonic Friends
When you make friends with people on dating apps for the purpose of forming a casual sexual relationship, they are not exactly your real friends. You might find it uncomfortable to have sex with people who you don't really know that well. Instead, you might find it more comfortable to form a sexual relationship with one of your current platonic friends. These are the types of friendships where nothing sexual is currently going on, but you would love to add some extra benefits to it.
Therefore, ask one of your platonic friends if they would like to have a "friends with benefits" type of relationship. This might totally surprise them or perhaps even scare them. Even if they seem like a promiscuous type of person, that doesn't mean they are going to be attracted to you in that way. So, you are really taking a leap of faith by requesting to add benefits to your current friendship. If they say no, it might also injure regular friendship because they're always going to remember what you asked them. Just be cautious and only choose a friend who you truly believe might be open to the idea.
Bars
Bars are the classic setting for meeting people who want to have casual sex. Of course, many of these encounters usually turn into one night stands rather than long-term sexual relationships. But if you can manage to have a one-night stand with someone and it turns out okay, you can always ask to see them again in the future. If they say yes and give you their phone number, then you've already formed a "friends with benefits" relationship. If they say no, then just go back to the bar and try again with another person. Eventually, you will find a one-night stand that turns into a long-term friendship with benefits.
Keeping Your FWB Relationship
If you are lucky enough to form a "friends with benefits" relationship with someone, the next step is keeping that relationship alive. It is best for the two of you to set the rules of this arrangement right from the beginning. For instance, are you allowed to have casual sex with other partners too? Are there truly no strings attached at all? Are you sure neither of you will get jealous if the other one is sleeping with someone else? Make sure you are clear about all these things. This will ensure that you don't get surprised by any sudden resentments or ill feelings from your casual partner in the future.
Secondly, sex itself needs to be good. Your friend may want to experiment with different sexual positions to make the encounters more thrilling and exciting. If you are not open to trying out new things like this, it may cause that friend to get bored and call off the arrangement. Likewise, you should also be sure that your partner is willing to try out new things in case you get bored too.
Finally, set a schedule for your sexual encounters with them. Remember they are a person who lives their own life. You cannot just call them up on the phone whenever you're in the mood for sex and expect them to come right over. If you keep calling, texting, or emailing them, it will start to seem almost like stalking. Furthermore, they will think you're just desperate for sex and this will turn them off. It is very important to respect the other person's boundaries. For this reason, the two of you should create a schedule for when and where you will have sex. Then you both will know what to expect without any setbacks.
YOU MAY LIKE: