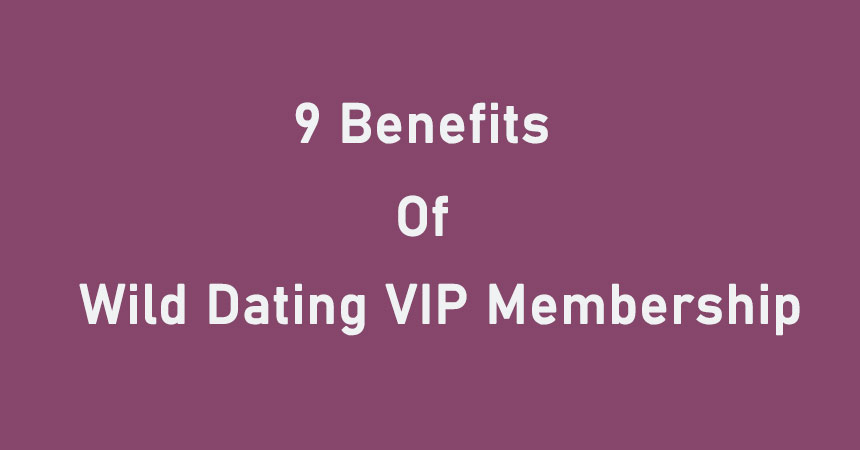 Wild Dating is the fastest growing free online dating app.  This easy-to-use app is one of the best and easiest ways to meet and date hot, interesting singles in your area.  Bringing something different to online dating, the app connects real people together based on mutual interests.  Having over 65% of its members with verified photos, you know you are meeting the real deal.  Connecting with your matches has never been easier and you can chat with your matches for free.
Although you can meet and chat with other members on the Wild Dating app for free, the application's VIP services can dramatically boost your chances of meeting exciting new and compatible people by as much as ten times.  The benefits of VIP membership include:
Receive a full access free trial for seven days
Immediately upon signing up for the VIP service, you receive a free seven-day full access to the site and all of the VIP benefits.  After the seven days are up, you will be charged $29.99 per month to continue receiving all of these exceptional benefits.  You can cancel the VIP service at any time.
As a regular member of Wild Dating, you can chat with any matched member for free.  With the VIP service, you can instantly chat with any member on the site, at any time with no restrictions or limitations.
You can check out the profiles of anyone who likes you whenever you want, increasing the chances for making a connection by ten times!
You can like as many profiles as you want.  One, two, ten or twenty, there is no limit!
As a VIP member, your profile receives extra priority, attention and visibility.  You will be shown twice as often as a regular member to others.  Remember, more views get more likes and more likes to get more matches.
You can rewind to the previous profile that you may have passed over and now want to take a second look at, or profiles that you missed by mistake.
With the advanced search filters, you can more quickly and easily narrow the field down to only those people who fit your specific criteria, increasing the chances for a strong and highly compatible match.  You can search by intention, interests, ethnicity, body type, height, photo verified and last online time to see profiles that you will be very interested and intrigued by.
By changing your location, you can browse and match with exciting people anywhere around the world.  Immediately after moving to a new city, you can connect with new interesting people the first day there.  On a business trip or vacation, you can find fun singles to hook up with for an evening or weekend.
Control who can view your profile
You can choose who can see your profile and who cannot.  Setting your profile so it only appears to people you've liked limits the field to only those that you think you are compatible with.
The Wild Dating app is for active and interesting singles around the world.  Regardless of age, sexual orientation or geography, the site brings together people who are interested in hookups, dating, or long-term relationships.  Get started now, download the Wild Dating app and sign up for its VIP service to get more matches right away.
YOU MAY LIKE: