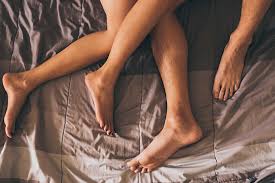 A casual encounter, casual sex, or a hookup can be an exciting and fulfilling experience for both parties, creating some of the best sex in recent memory.  Many people actively seek these types of encounters while others enjoy them as they become available.  Whether this is a big part of your sex life or if you are willing to pursue a casual encounter when the opportunity presents itself, here are seven key things to keep in mind that will ensure any casual sex goes well.
Establish Boundaries
Know yourself and know what you want or expect from any casual encounter.  Don't expect too much and don't expect too little.  Be clear and honest with yourself and your partner to keep any misunderstanding to a minimum.  Remember, this is not a serious relationship, it is casual!  Enjoy your time together and have great sex but understand that this may be the one and only time together.
Be Safe – Be Smart
A casual encounter can be exciting, thrilling and adventurous, but safety first.  Don't go back to your place if you never plan to see this person again.  Don't go to their place if you don't feel safe.  A nearby local hotel is a neutral ground and great alternative.  Let friends know where you are headed and when you might be back home.  You don't have to share the details but having someone know where you provide you with security and peace of mind.
Be Open and Adventurous
Casual sex with a relatively unknown partner is a great opportunity to experiment with something new or pursue a new sexual experience.  Express your desires and see if they are into the same thing.  Be open to their desires as well as your own, embrace them if they are within your boundaries, and enjoy your encounter to the fullest.
Don't Get Personal
Keep the conversation superficial or limited to things that interest both of you.  There is no need to share your life history or details about yourself, where you work, or who your friends are.  This helps minimize any temptation to become more intimately connected and helps the two of you go your separate ways when the adventure is over.
Show Respect
Be respectful of your partner and treat them as a valued human being.  Kindness and respect to a long way toward making people feel good about themselves.  Whether or not you expect or desire to ever see this person again, be the best person you can be.  Thank them when its all over and show appreciation for your time together.
Practice Safe Sex
It goes without saying that in any sexual relationship, everyone should practice safe sex.  The is never more important than in a casual encounter.  You may not have time to reveal to each other your sexual background and any issues or concerns.  You certainly do not want to discover in the next week or two that you have contracted an STD or have an unwanted pregnancy.
Limited Follow-Up
If you don't want to see your partner again, make it clear at the end of your encounter and then don't follow up.  Don't exchange phone numbers or email addresses.  Don't text or message them.  If the sex was awesome and you want some more, contact them and let them know exactly that.  See if they are interested in hooking up again, or not.  Any ongoing communication only encourages an ongoing relationship.
YOU MAY LIKE: