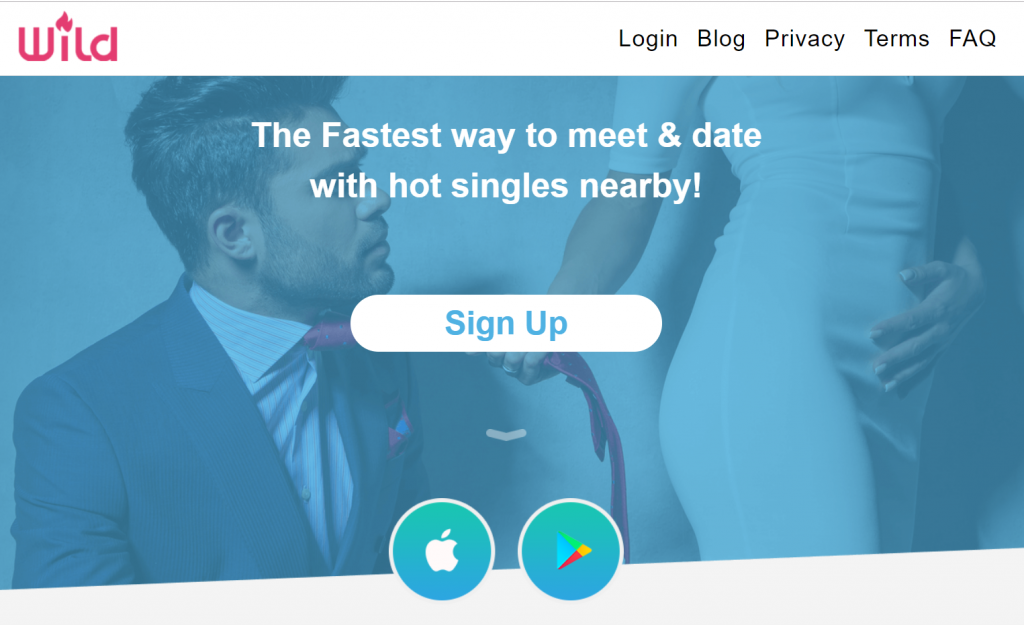 So, you wanna go wild? Thanks to the wonders of new technology, hookup apps are all the rage but one stands out slightly more than the rest. It is called'Wild'and is actually referred to online as "best W4M and M4W personals Ads app. There's no denying that a description like that is kinda hard to ignore. But how true is it? Well, here's a look at some of the features you'll find at Wild.
1 – Sign Up
You ever wonder how long it's going to take when you try to sign up to a free dating site online? Sure, they need to know some information about you but pages and pages of questions in order to "target match" you with someone else is just a little too much work for a quickie. Well, with Wild, they truly get the concept behind a quickie as sign up is a fast and easy process.
2 – Search Filters
Then there are those 'dating sites' that promise you some really awesome connections but the search filters are so generic you'd have better luck with craigslist personals. In fact, with Wild the search filters are called 'advanced' and in reality they are. You can narrow down your hunt by age, distance, intention and a few more so that you really do find what you are looking for.
3 – Free Chat
Oh, boy. This is a good one. While it is not uncommon to find 'dating sites' that provide free chat, the 'free' part usually comes in the form of an add-on once you pay a monthly subscription fee. With Wild the app is free, the sign up is free and the chat is free. There's not much more you can say about that other than it is exactly as advertised. Free chat is free, not a paid add-on.
4 – Verified Users
Wild is a tad on the unusual side, that's for sure. But the unusual part comes from the amazing strength of the accountability the program contains. For example, they have verified users. Not a few, either. Wild currently has well over 40,000 verified users which means that the people showing up in your search results are very likely as real as you are and just about as wild.
5 – Available on iTunes and Google play store
Looking for a special w4m personals ads site that you don't have to search in some private, hidden corner of the internet to find? Wild is available for free on iTunes and Google play store.  So if you are wondering about the legitimacy of Wild W4M personals ads, this should pretty much put your mind to rest that Wild is the real deal.
Did We Make Our Point Yet?
If the changes to craigslist personals have spooked you away from looking for casual encounters, you do have a safe alternative. It is called Wild and it is a safe and legit app for W4M and M4W personals ads.