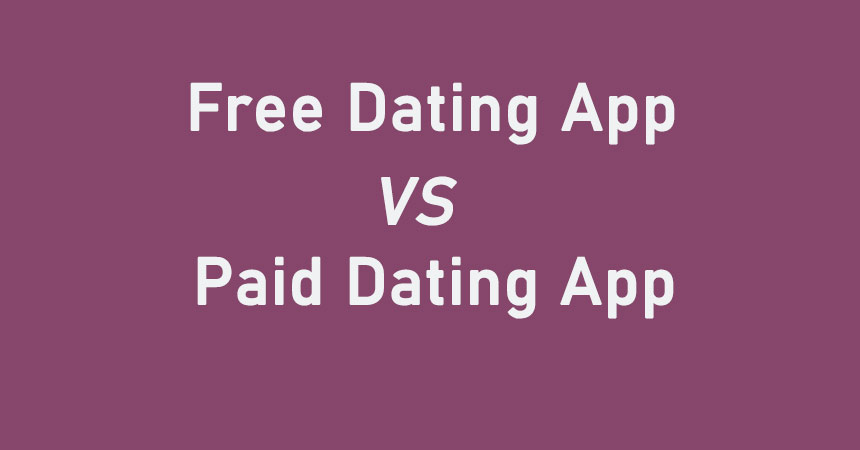 When it comes to online dating apps, are you better off using free ones over paid ones?
Finding a date online with the help of dating apps can be a bit confusing and intimidating. So here we are to help you explore the dynamics of free and paid online dating apps, and what makes one better from the other
Free dating apps like Tinder and OKCupid help you meet people without costing a penny, and this is why they are a good place to start especially if you are new to online dating. There are also a few paid versions of free dating apps like OKCupid that allow you to view the numbers of likes on your profile along with switching off the notifications for users whose profile you visit.
However, the fact that such dating apps are absolutely free also gives them some drawbacks. Firstly, free dating apps attract a wide range of people who are not specifically looking for a serious relationship. Most of them are out there either out of curiosity or just to have a bit of fun. Another reason that makes free online dating apps a bit tricky to use is their limited functionality and lack of customer support. Because, free apps are not earning through subscribers, they offer matches that are not specifically based on your interests, but on the basis of people who live close by you. But there are exceptions, and the flexibility offered by free dating apps might as well help you find your perfect match.
Paid dating apps like Match on the other hand offer free to join and free to browse profiles, but need to be paid for reading, sending or replying to messages. There is a general perception that paid dating apps are designed for people who are looking for meaningful relationships.
Totally Free Dating Apps –
Free dating apps that are totally free are neither too popular, nor have enough active members. Whatever members such totally free dating sites have are low quality. Apart from this, some of these apps even interrupt user experience by showing commercial ads, without offering any customer support to fix such problems.
Paid Dating App Vs Free Dating App? Which One Will You Choose?
As far as the overall satisfaction is concerned, free dating apps are considered to offer more value to people who are looking forward for an online date. You might assume that paying for a service makes it better, but at the same time you cannot write off an online dating app just because it is free. Even Tinder, with its free message sending options has matching systems that work perfectly well, and can help find you exactly what you are looking for.
You need to know that 10% or lesser actual high-class dating apps will ask you to pay to join and send messages to people whom you are interested in. You must be aware of this fact because most of these pay to chat dating apps are fake and out and about there to trick for your money.
In fact, the major factor that will enhance your online dating experience is not whether you have paid for it or not, but will depend on the type of people you meet through these platforms and how they gel with you.