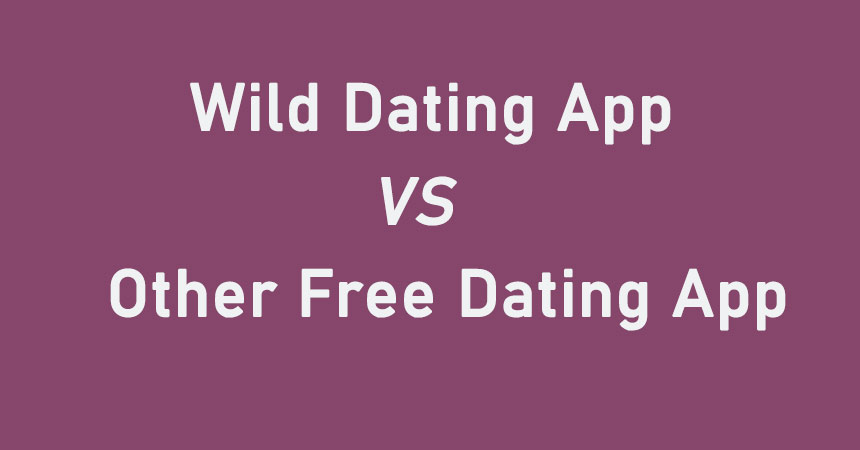 For anyone searching for a free dating app at the App Store, there are lots of choices, many of which look alike and seem to offer the same services.  However, there is one online dating app that stands out from the rest:  Wild Dating.  What makes Wild Dating the best app in the App Store?  The answer may be different for different people, but here are some key reasons that Wild is the best app on the market today.
Wild Dating App is the fastest growing free online dating app for hookups, casual dating, or a more serious relationship.  This easy-to-use app is one of the best and easiest ways to meet and date hot, interesting singles in your area.  The app focuses on connecting real people together based on mutual interests, something different in the online dating world.  Here are the main reasons more and more people are downloading and using Wild.
Wild is the fastest-growing dating app for dating and hookups – launched only one year ago, the app already has more than 500,000 members
Wild continually fights scammers and deletes fake profiles – the app's experienced full-time customer service team reviews and approves all newly registered members to ensure they are accurate and genuine
More than 60% of the app's members have verified their photos – Wild has the highest percentage of verified membership so that you know who and what you are potentially dating
Free to connect and chat with all matched members – with Wild, once you are matched with another member, you have unlimited chatting available so that you can get to know your matches better before actually meeting them
Simple and easy to use – Wild has a simple, Tinder-like swipe feature that is easier to use and much more effective in reviewing potential matches
Highest app rating in the store – with more than 5,000 positive reviews Wild scores a 4.4 rating on Google Play and 4.3 ratings in the App Store, the highest reviews for a dating app
Wild cares about user privacy – the app's developers are dedicated to ensuring complete user privacy and security, all information is kept confidential unless the user decides to share it
One of the best free dating apps for casual dating and hookups – with Wild you are meeting real people who desire the same thing and share the same interests, other apps are populated with fake profiles and robots
Although not that largest free dating app available, Wild is the fasting growing data app with the highest quality of members who are actively seeking out new and exciting people to meet for anything from a hookup or casual dating to a longer-term relationship.  Its account and photo verification processes ensure that you are meeting genuine people with the same interests.
The Wild Dating app is for active and interesting singles around the world.  Regardless of age, sexual orientation or geography, the app brings together people who are interested in hookups, dating, or long-term relationships.  Get started now, download the Wild Dating app and sign up for its VIP service to get more matches right away.
YOU MAY LIKE: