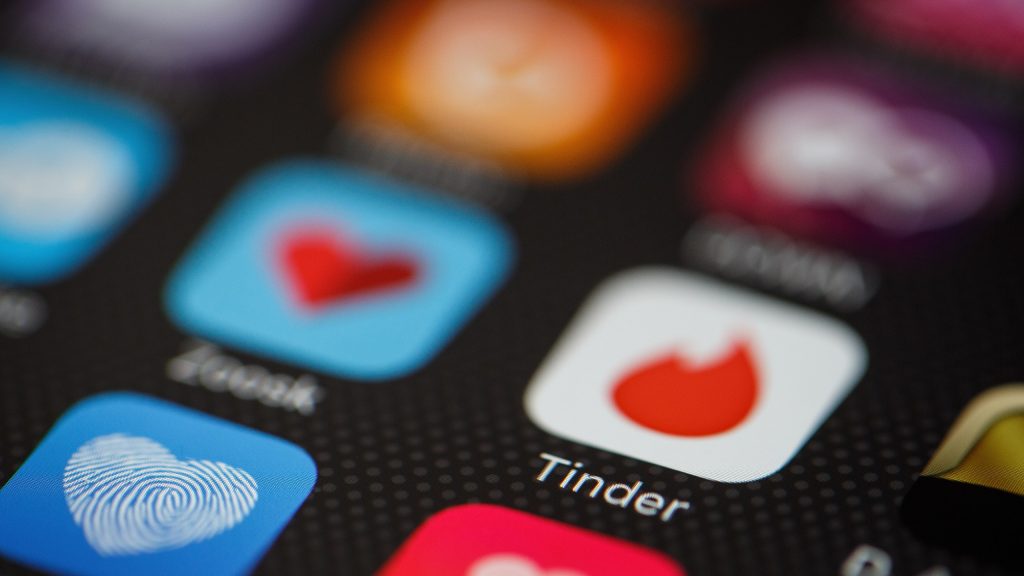 Start your New Year's off with a bang with the right casual sex app! If you're looking for a wild 2021, you want to brush up on what apps and sites are best for casual sex in the New Year. In this guide, we'll go over ten of the best apps and sites for casual sex so that you can get a head start on your next booty call.
With this in mind, let's jump right in!
Tinder
Tinder is the world's leading social dating platform, but that doesn't mean it can't be used for other reasons. The original "swipe left, swipe right" app, Tinder allows you to meet up with other interested singles in your area. Be warned that a majority of individuals use the app for strictly dating purposes.
Still, thousands have had success hooking up through Tinder. Knowing this, make sure to check it out if you're looking for a bit of casual fun in 2021!
AdultFriendFinder
Looking for straight-up sex? Make AdultFriendFinder your first call. The site garners over 25 million views a month, making it the most popular sex site anywhere in the world. Essentially, the site uses a Facebook-like interface to connect you with horny singles in your area. The site, of course, features a ton of nudity and allows you to filter through users to find someone of your preference. Membership to AdultFriendFinder starts at just $20/month, making it one of the cheaper options out there, especially considering all it has to offer.
AshleyMadison  
If you want to test some different waters, you can't go wrong with AshleyMadison. One of the most popular sex sites around, AshleyMadison is a must for any sex-seekers in 2021. Simply put, the site boasts a large number of users from all around the world, increasing your likelihood of success. The best registration is totally free!
AshleyMadison also comes with a convenient app that allows you to explore singles from the comfort of your phone. The app, which is available for both Android and iOS, contains all features present on the site. Interactions on the site and app are done through credits, which can be bought in various packages based on your membership. For the most basic package, you can get 100 credits for just $59 a month; if you feel like going all in, however, you can purchase the premium package for $289 and receive 1,000 credits.
The best part? Women can sign up for free! Take advantage of this discount to enjoy your first hookup of 2021!
HUD
Hookup Dating (HUD) is a mobile application available for both Android and iOS designed to get you into that desired hookup as soon as possible. With one-month membership starting at $29.99, HUD is a reasonably-priced app that abandons the swiping feature for a more free-browse platform in which you can simply connect with users who spark your interest. For a six-month membership, a one-time fee of $69.99 can be paid upfront, but keep I mind that in-app purchases may require you to pay more.
The HUD interface is friendly to women, helping to secure privacy and protect against unsolicited spamming. Despite this, it's important to note that the majority of HUD members are male. Keeping all this in mind, it's entirely possible to have an incredible hookup with this app in 2021! For this reason, make sure to keep it toward the top of your list.
What separates Wild from the pack? It starts with over one million users who have verified photos. The userbase for this sex app means business, which means it will be easier than ever for you to find that hookup you've been looking for. At its core, Wild is a free dating app that sees most of its consumers in big cities across America. Premium memberships start at just $9.99, with one-month subscriptions set to the standard $29.99 mark of other apps.
Let's look at some other ways Wild makes your next hookup experience even better. For starters, you can chat and search members for free and have the ability to keep your private pics hidden until you've found a match. This enables you to only give out information to those you are interested in. What's more, Wild covers hookups across the sexuality spectrum, meaning you'll never have to worry about finding the hookup that's right for you.
3Fun 
Looking for a bit of threesome or swinger fun? 3Fun allows you to do just that! This bisexual, queer, transgender, and couple swingers app allows you to connect with others in your area who are looking for a bit of raunchy fun. Explore your sexuality with an app that lets you connect with users across the spectrum for a hookup you won't soon forget! On 3Fun, you can chat and search profiles for free and can rest assured that your privacy is protected. Only matches will be able to view your private pics, boosting your privacy and security.
VIP membership for one month runs at just $19.99, with the price escalating to $60.99. This makes 3Fun one of the more affordable options on the market, particularly considering how many free options there are.
DOWN  
DOWN is a sex app that promotes hookup culture and strives to match interested singles with nearby users in their area. With DOWN, individuals are only ever matched with users who have shown interest in them, making the hookup process simpler and more convenient. The app requires Facebook verification, though the synchronization will remain completely anonymous. This link helps cut back on the number of fake profiles and ensures that users can meet up with real singles nearby.
The DOWN app can be accessed in both the Playstore and iOS store for free—so be sure to check it out today!
Pillow
Looking to get into a better headspace for sex? Pillow is an app that allows you to follow along with your partner to audio to boost sexual desire and tension. This meditative app can be used both for couples and for those who are looking to hookup. Make sure to try it out from the Playstore if you're looking for an incredible hookup experience in 2021!
Her
Her is one of the largest lesbian dating apps and is the best place to go for a bit of female fun. If you're looking for the ultimate lesbian hookup in 2021, turn to the app that sports the largest number of lesbian users in the world. With Her, you swipe left and right for matches and can only initiate conversations with users who have matched with you. This cuts down on the spam and lets you get that hookup faster.
For just $14.99 for one month and $7.99 a month for twelve months, Her is incredibly cheap. For this reason, make sure to try it out in 2021!
Grindr
Grindr is a leading gay social and sex app for a reason. Through the app, you can interact with other gay singles (or couples) in your area and negotiate meetups for casual sex. The app is free to use, keeping your hookups simple and hassle-free. For a membership, however, users are able to see who viewed their profile and gain more premium access to more members. Grindr memberships run $50 a month or $300 upfront for a full-year membership (though, again, hookups are entirely possible—and even likely—without these additional features.
The Bottom Line
2021 is just around the corner, so now's the time to start looking for the best sex app. With the information in this guide, you'll be able to get the app that suits your fancy. Try out multiple ones to find the one that works best for you! These affordable options will have you maximizing your fun in the New Year!
You May Like: