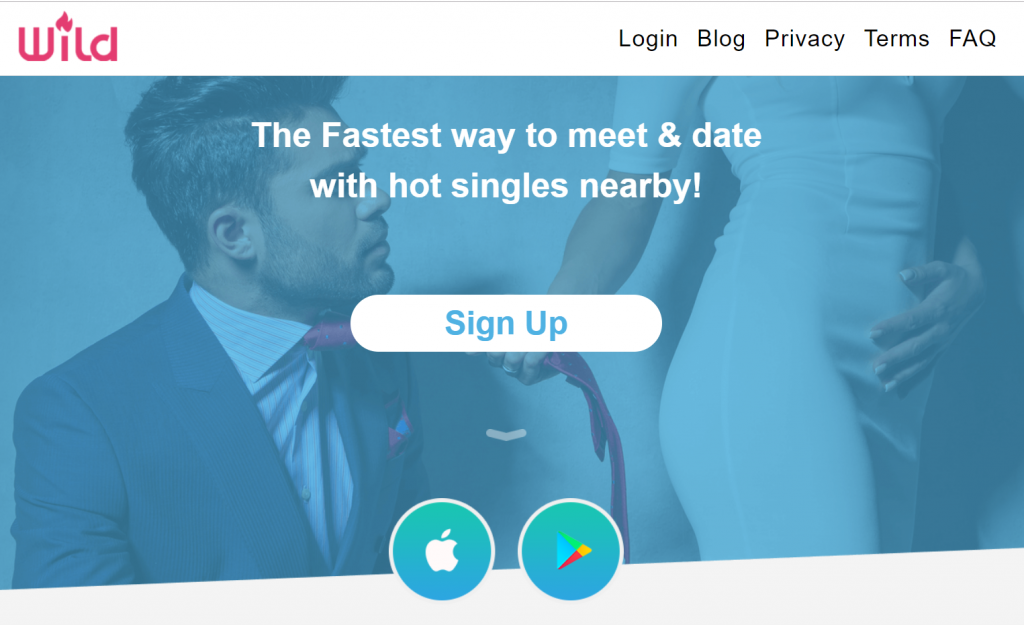 Dating and hookup apps are typically susceptible to scammers. Some dating apps might implement security features to help protect their members, such as photo verification or background checks. However, these features can only tell you so much about a person. For instance, a lot of these background checks will only check members against the national sex offender registry. They do not conduct full background checks that verify if the person has committed any other types of crimes, particularly crimes related to fraud. This means you're still taking a big chance when you go to meet someone through one of these apps.
At Wild, we have been working to solve this problem. Recently, we integrated a new piece of AI technology into our platform. It has the ability to scan all the members of the platform and detect which ones are scammers. Once they are detected, the AI will delete their profiles from the member database. This eliminates a lot of the fake accounts and mischievous people that you would otherwise come across.
We don't want our members spending all their time swiping left or right on various profiles. The implementation of this new technology will help members focus more on meeting quality people and less on determining who is good and who is bad. Since Wild is a hookup app rather than a traditional dating app, it is crucial that scammers are eliminated. Otherwise, it will be easier for them to take advantage of someone who is merely looking for a casual encounter. A person could get robbed, assaulted or worse if they were to choose the wrong person to hook up with. Now the chances of this happening are much lower.
Other Security Features
Anytime you come across a free dating app, you might assume it is lower quality or just a scam. As we just discussed, we have already taken measures to reduce scammers on the Wild hookup platform. So now, legitimate members can feel safe and protected without having to spend any money. Which other dating platforms can make such a claim?
Wild does have some additional security features which may be familiar to you. If you are familiar with Tinder, then you will like our swiping system where you swipe left to dislike a profile and swipe right to like a profile. But since there are fewer fake profiles now, you are more likely to swipe right on profiles than swipe left. This will make it easier for you to meet somebody who can accommodate your desires.
The photo verification system can ensure that members accurately represent themselves in their profiles. A member basically needs to take a selfie of themselves in real-time with their smartphone to upload a verified photo. That way, the platform will know it is really them. More than 65% of Wild members have successfully gone through the photo verification process. This makes searching through profiles so much easier.
The matching and filter system should be familiar as well. You are basically matched with people based on your age, sexual orientation, location, distance, and whether you verified your photo or not. When you go to search for members, you can filter additional information too, such as interests, ethnicity, body type, height, and intentions. This is everything you really need to find a casual encounter in your local area.
Conclusion
With all these tools at your disposal, you can weed out all the scammers from the platform. Then you can focus only on the honest members who are using Wild for the same reason you are… to have fun.
YOU MAY LIKE: